Business Philosophy
Customer Service
Our aim is to provide the highest level of service to our customers. This is achieved through the understanding of the needs and requirements of our business & corporate clients.
We are committed to meeting your unique PCB needs through our quality service.
People create Quality
At Onpress, we have a comprehensive Quality Program, consisting of ISO-9000, ISO-14000, ISO/TS-16949, Green Partner and 5S certifications.
We ensure that we adhere to the Quality Program through our Quality Statement which is posted throughout the plant in the form of Quality Manuals, Inspection Reports and Manufacturing Plans.
Quality people equals quality service
We believe our staff is our most important resource, we provide them with on-the-job training along with management courses.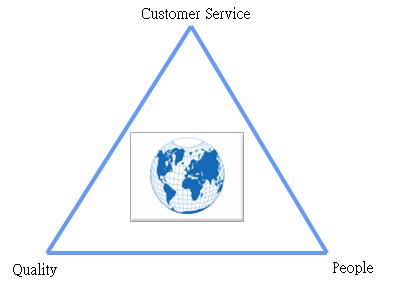 Our "Customer" focus ensures Onpress provides excellent products in terms of Speed, Quality, Engineering Services, Flexibility and Cost Competitiveness.